910-575-9371

Village at Calabash
Just Say YES...

Calabash Lakes
CALABASH LAKES IS A REVITALIZED NEW HOME COMMUNITY FEATURING AFFORDABLE QUALITY NEW HOME CONSTRUCTION. THIS NEWEST ACQUISITION OF A NATIONALLY RECOGNIZED LEADER IN HOME CONSTRUCTION OFFERS SINGLE FAMILY HOMES FROM THE LOW $150's AND ATTACHED PAIRED TOWN HOMES FROM THE MID $160's. A UNIQUE ASPECT OF THIS COMMUNITY IS THE LOWER DENSITY SITE PLAN YIELDING MORE SPACIOUS HOME SITES THAN TODAY'S AVERAGE NEW HOME COMMUNITY. THERE IS AN EXPANSIVE CLUBHOUSE AND POOL AMENITY CENTER FOR ALL TO ENJOY. THE REFRESHING AFFORDABILITY OF THE HOMES IS COMPLIMENTED FURTHER BY AFFORDABLE HOME OWNERS FEES. THIS GREAT COMMUNITY ENVIRONMENT HAS THE ADDED BENEFIT OF A LOCATION WITH EASY ACCESS TO SHOPPING, DINING, BEAUTIFUL BEACHES, AND THOSE ALL IMPORTANT GOLF LINKS. DISCOVER TODAY FOR YOURSELF HOW CALABASH LAKES CAN BE JUST WHAT YOU WANT FOR YOUR RESORT OR RETIREMENT DREAM HOME.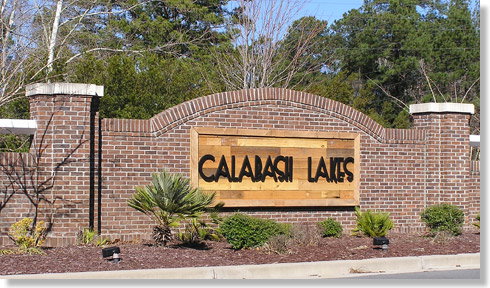 Welcome to Calabash Lakes!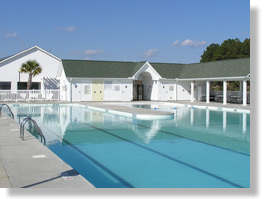 Want more information about Calabash Lakes?
Fill out the form below
Thinking of visiting us? Just use the form to the right and receive directions to our office.